This Week in the World Affairs Brief
NORDSTREAM PIPELINE EXPLOSIONS–WHO DID IT AND WHY?
Several precisely laid explosions opened up a more than one gaping hole in each of the Nord Stream 1 and 2 pipelines carrying Russian natural gas from Vyborg in Russia to Greifswald in northern Germany. Four separate gas pipeline ruptures have been reported near the Danish island of Bornholm. The Nordstream 2 pipeline had been completed but never put into operation because of the Russian invasion of Ukraine, and the first pipeline has been running at half capacity due to Russia's increased price and currency demands in response to the sanctions. Both were pressurized with gas, but only the Nordstream 1 pipeline was connected to natural gas storage tanks in Europe. Most, if not all, of the Nord Stream 1 pipeline reserves in those tanks have already leaked out into the Baltic Sea and lost forever. Seismic stations detected the four explosions this week, but no one has claimed responsibility for the sabotage. Due to the depth of the pipelines (200 meters) everyone suspects that the explosions could only have been placed by a nation with deep diving robotic submarines. Depth charges dropped by a ship at the surface would not be accurate enough and GPS-guided torpedoes don't work at that depth. This week I'll discuss which side had the greatest motive to disable these pipelines. To receive a free one-time sample of the brief, click on Request a Sample on the left.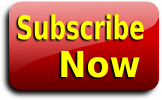 Also:
Russia's Annex of Eastern Ukraine
The Covid Hype Doesn't Die Easily
FBI Targets Pro-Life Activists
Two EU Nations Turn Against Globalism
---
View More