This Week in the World Affairs Brief
IS TRUMP'S ARREST IMMINENT?
At least two District Attorneys in lower Manhattan (including Alvin Bragg himself) declined to prosecute then-candidate Donald Trump back in 2016 for paying off two women with whom he allegedly had affairs, because such payoffs are not illegal unless campaign funds were used. But Democratic leaders have prevailed on Alvin Bragg to go after Trump now and inflate it into a felony charge to keep him from running again. Meetings among law enforcement about how to arrest the high-profile former president have spawned rumors of Trump's imminent arrest this past Tuesday. Trump's side had even held talks with the prosecutor on how and where he would turn himself in. He called for his supporters to protest the move in Manhattan which induced the NYPD to put 700 officers on standby in case of potential unrest. But only small protests materialized because Trump supporters were wisely nervous this would turn into another January 6th trap. The grand jury in NY normally meets on Monday and Wednesday, so when no indictment came by Thursday, everyone wondered what was holding it back. The prosecutor's office said the Grand Jury was still hearing from witnesses, but other sources say the Wednesday meeting was actually canceled because Trump's defense team found out Bragg had hidden over 600 pages of exculpatory evidence from the Jury—a disbarment offense. If true, this could sink this latest witch-hunt against Trump, and embarrass his political enemies. To receive a free one-time sample of the brief, click on Request a Sample on the left.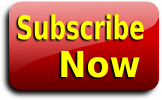 Also:
Ukraine and the Xi Summit with Putin
James Corbett Tackles Conspiracy Deniers
Brexit Compromised Yet Again
---
View More