This Week in the World Affairs Brief
MAJOR ESCALATION THREATENS UKRAINE, WILL TANKS BE TOO LATE?
US military intelligence says that Russia is preparing a major three-pronged attack from Belarus, Crimea and Eastern Ukraine, mimicking the failed strategy the Russians used at the beginning of this war. The big question is, can the Russians avoid the errors of the first defeat using the new mix of both combat veterans and new conscripts? The Russian offensive will involve a 3-pronged armored strike that will attempt to overrun Ukraine's limited number of tanks and aircraft. The West seems to have resolved its bickering over what kinds of tanks to give Ukraine, but they are still months away and only a few dozen are planned, leaving the main question of "will it be enough and in time?" US and NATO countries are also complaining about how drawn down their stockpiles of missiles and ammunition are in a bid to limit our resupply to Ukraine during the coming offensive or as the excuse not to stop China if it decides to attack Taiwan this year. Meanwhile, the war's detractors are incensed about the corruption scandal hitting Ukraine. Finally, I'll discuss Russia's latest show of force by sending a guided missile cruiser close to the US Eastern shore, newly equipped with hypersonic missiles and former Russian President Medvedev's repetition of Russia's nuclear threat against the West. To receive a free one-copy of the Brief, click on Requests a Sample on the left.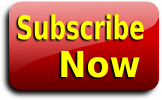 Also:
Beware the New Animal mRNA Vaccines
SEC Unrepentant for Bernie Madoff Scandal
Another Child Protective Services Horror Story
---
View More