This Week in the World Affairs Brief:
JULY 4: CELEBRATE, LAMENT, OR FEAR AN ATTACK?
This weekend most Americans will be celebrating a blind form of patriotism with flag-filled parades, gaudy firework displays, BBQs and raucous water sports as only Americans do—all based on the mostly false notion that we are still a free country. Yes, we may still be the "freest country on earth," but that isn't saying much given the diminishing state of liberty everywhere. Christians thank the Lord for "this free country in which we live" even as individual religious freedom is tromped on by anti-discrimination laws and Supreme Court edicts. Homosexuals will certainly be celebrating their new found "right" to force government to recognize same sex marriage, but others are mourning the loss of the true right to reject association or dealings with those of whose conduct they disapprove. This week I will also analyze the disinformation generated by the FBI over a terror threat on the 4th. If it does come, you can be sure it will be a government planned false flag event to keep the phony war on ISIS alive. You can request a one-time free sample of the briefs by sending an email to editor@worldaffairsbrief.com.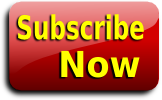 Also:
Bogus FBI Call to Militias to "Help Protect Against ISIS"
Greek Debt Crisis Comes to a Head
Iran Nuke Deadline Pushed Back
Login to read more...
---
Daily News