This Week in the World Affairs Brief:
UKRAINE'S TIMID RESPONSE TO RUSSIAN MOVES
The game of cat and mouse continues this week as Russia provokes more uprisings while Ukraine responded with minimal force, at best. Their threat of action against the pro-Russian separatists occupying government buildings came and went last Friday. So did Monday's deadline. Even though armed paratroopers were flown into the Eastern region, they quickly showed that they had no orders to use force. What this means is that Ukraine has no intention of confronting the armed separatists in the East. Numerous local police and even some of the armed forces continue to defect to the separatist side which is making enforcement of a Ukrainian national will almost impossible. The UN declined to send in peacekeepers, which sent yet another signal to Putin that the West will also only give minimal opposition to his stealth moves to recapture Ukraine. You can request a one-time free sample of the briefs by sending an email to editor@worldaffairsbrief.com.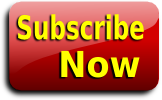 Also:
What Next for Bundy Standoff?
More Heavy-Handed Tax Moves by the Feds
Building the Candidates for 2016
Login to read more...
---
Daily News