This Week in the World Affairs Brief:
STATE OF THE UNION: IS THE CRISIS REALLY OVER?
The president's annual State of the Union address is always a point of personal agony for me to comment on. It's an hour's worth of carefully staged propaganda, half-truths and downright lies. Obama bragged that the "shadow of [economic] crisis" has passed, which is simply not true. This claim is his version of the premature "Mission Accomplished" claim of George W. Bush in Iraq. The crises (plural) that loom, both economic and foreign continue to grow and threaten our illusions of peace and prosperity. That said, the continual cry of imminent financial collapse from the right wing of the financial sector is also exaggerated—not because the nation is sound or coming out of recession (it is not) but because everything is now almost totally dependent on inputs of new money to counter the deflationary pressures and I see no signs of that going away any time soon. This week I'll give you my analysis of the economy as contrasted by Obama's politicized version. You can request a one-time free sample of the briefs by sending an email to editor@worldaffairsbrief.com.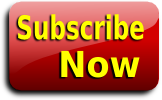 Also:
How 2016 Candidates are Promoted or Disparaged
ISIS Leader a Myth
Russia's Peace Proposal in Ukraine is an Occupation Plan
Login to read more...
---
Daily News