This Week in the World Affairs Brief:
SELLOUT OF HOMELAND SECURITY SHUTDOWN BEGINS
The flood of illegal aliens flowing across the southern border is not slowing down as hundreds of thousands rush to get in and apply for amnesty under Obama's unconstitutional executive order. Despite the hurdles of last week's court ruling and the DHS funding bill that specifically bans paying for executive amnesty, the administration continues to issue contracts for implementation of the amnesty process and encourage illegals to get ready to apply. As I write this they are enlisting controlled judges and politicians on both sides of the isle to overturn the court ruling and twist congress into compliance. The betrayal by the Republican leadership in Congress is certain, no matter how much House Speaker John Boehner and Senate leader McConnell claim otherwise. But the process is convoluted and complex so as to help them appear to be victims of events rather than the instigators. You can request a one-time free sample of the briefs by sending an email to editor@worldaffairsbrief.com.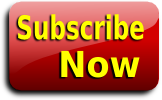 Also:
Controlling the Internet as a Utility
Domestic Black Sites
How to get Hired by the Dark Side
Login to read more...
---
Daily News