This Week in the World Affairs Brief:
ISIS: ANATOMY OF AN INTERNATIONAL TERROR PLOT
Virtually every aspect of ISIS and the events surrounding it looks and sounds like a creation or manipulation by American and British intelligence services. First there was the all too sudden rise of a totally new terror organization, financed by Western surrogates, with an armed force and weapons depots that could never have gone unnoticed by US satellites—yet the US did nothing to stop it before it attacked Iraq. And then there were the perfectly timed beheading videos meant to shock the public into supporting Obama's war. These also justified an even larger international coalition that was entirely unnecessary given US military resources, but nicely advancing the globalist cause. Even more crucial is the fact that US military strategy is fatally flawed on purpose. It is impossible to defeat a real terrorist army with air power alone, so it's obvious that this second and larger war on terror is being done for a much broader purpose—to take down the Assad regime, and replace it with the same kind of jihadists that have ruined Egypt and Libya after their supposed Arab Spring uprisings. You can request a one-time free sample of the briefs by sending an email to editor@worldaffairsbrief.com.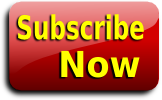 Also:
War Drives Even More Muslim Immigration
Eric Holder Leaves to Escape Justice
Obama Attacks Russia at UN
Login to read more...
---
Daily News