This Week in the World Affairs Brief:
SCOTTISH INDEPENDENCE: FEAR TRUMPS FREEDOM
Scottish independence is a wonderful and ancient dream but Scotland is no longer the land of tough fighters like William Wallace and his band. It's become soft and modern—with both feet deep into the media, business and globalist establishment. This past month, the UK Powers That Be (PTB) pulled out all the stops to play upon people's fears about independence. Even the Queen was rousted out to campaign against independence, in a non-committal sort of way. Every major political hack in the UK was beating the drums of fear, trying to persuade Scotland not to leave the Union they so often complain about. It worked. Fear (or perhaps comfort with the status quo) trumped freedom—although there was some evidence of vote fraud. You can request a one-time free sample of the briefs by sending an email to editor@worldaffairsbrief.com.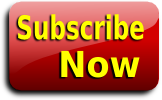 Also:
Ukraine Truce not Holding
Congress Goes Along with Undeclared War on ISIS
The Yahoo Case and Secret Courts
Login to read more...
---
Daily News