This Week in the World Affairs Brief:
HILLARY VERSUS THE INCREASINGLY CROWDED GOP FIELD
Hillary Clinton finally announced what has been a given for the past eight years: that she is running for president... again. It was almost anticlimactic. The media's reaction was not particularly overwhelming either, other than to revel in the liberal knee-jerk prospect of electing "the countries first woman president." The press is spending most of its time covering the latest republican candidates which are surfacing almost weekly. This week, I'll also cover new entrants Carly Fiorina and Marco Rubio which bring the total GOP candidates to an almost even dozen. You can request a one-time free sample of the briefs by sending an email to editor@worldaffairsbrief.com.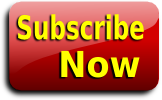 Also:
NORAD Moving Back into Cheyenne Mountain
California Water Shortages Due to Environmental Restrictions
Keeping a Muzzle on China Critics in the US
Login to read more...
---
Daily News