This Week in the World Affairs Brief:
IS THE US BEHIND THE DECLINE OF THE RUSSIAN ECONOMY?
As oil prices sink and the value of the Russian Ruble collapses, there are a lot of political commentators in Russia and on the left and right here in the US claiming that this is all rigged by the West, in league with Saudi Arabia to undermine the Russian economy and provoke a war with Russia. Many in this diverse camp view Putin as a victim or even as a kind of hero because he alone seems to have the power to stand up to the constant aggression and intervention of the West throughout the world—whereas even we Americans don't seem to have any power to stop the direction of our government. Putin is no hero and he's not a victim either. This week, I'll help analyze what is really going on. You can request a one-time free sample of the briefs by sending an email to editor@worldaffairsbrief.com.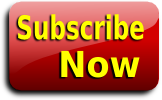 Also:
Chinese Missiles now have Multiple Warheads
Effects of US Diplomatic Recognition of Cuba
Militarization of Police: Target Constitutionalists
Login to read more...
---
Daily News