This Week in the World Affairs Brief:
OSAMA BIN LADEN exposé A FRAUD
Veteran reporter Seymour Hersh dropped a bombshell on the establishment this week in his lengthy exposé saying that the Obama administration improperly took full credit for the finding and killing of Osama bin Laden in the raid at the Abbottabad compound in Pakistan. Hersh claimed that an intel source told him that Pakistan was fully informed and provided stand-off support and cover for the operation, which was likely true. Considering the extreme denial of this by the White House Pakistan's role must been meant to stay a secret. But there is a larger problem that Hersh missed completely—that the entire raid was a propaganda stunt taking down one of the CIA's Osama look-alikes not the real Osama bin Laden who had been dead for years. You can request a one-time free sample of the briefs by sending an email to editor@worldaffairsbrief.com.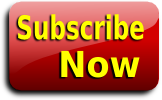 Also:
US Nuclear Missile Assessment is Dismal
US Bluster Toward China, Nothing More
Push for Bad Trade Deal
Login to read more...
---
Daily News