This Week in the World Affairs Brief:
THE FUTILITY OF THE ISRAELI-GAZA CONFLICT
I've waited for a week or so to comment on the latest (and inevitable) Israeli-Arab conflict to see if anything different was going to happen compared to the last time Israel had to go after Hamas for firing rockets into Israel. Apparently, it's going to be more of the same—a truce, brokered by Egypt (the hypocrite), and Israel always stopping short of actually rooting out Hamas and all its armaments. There are many complexities to explain this week, but the bottom line is that for the good of both Palestinian and Israeli civilians, Hamas has to be destroyed and Gaza has to be re-occupied—and not because Israel's globalist puppet government is good or benevolent, but simply because, of the few alternatives available, that's the only option that historically has given the innocent on both sides the chance to work and live normal lives without constant violence. It's not real independence for the Palestinians, but as long as they have no power to elect peaceful leaders that's the best thing they are going to get. You can request a one-time free sample of the briefs by sending an email to editor@worldaffairsbrief.com.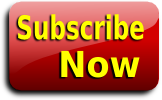 Also:
Russian Surface-to-Air Missiles Down Airliner
Government Disinformation Networking Working Full Time
US Harbors Illegals in Luxury
Login to read more...
---
Daily News