This Week in the World Affairs Brief:
THE "ANTI-TRUMP" MOVEMENT FALTERS
After Donald Trump's resounding win in the five Northeastern state primaries, winning about 60% of the Republican vote, the anti-Trump forces surrounding Ted Cruz and John Kasich are resorting to desperate measures that have sown confusion in their ranks instead of unity. The "Never Trump" movement was initially confident of stopping him from reaching a first round victory of 1237 delegates, but that prospect is dimming with each Trump victory. Trump is even leading in the polls in Indiana, which Cruz desperately needs to win if he is going to deny Trump the nomination and set a precedent for the remaining primaries. With yesterday's violent riot against Trump at a rally in So. California, instigated and organized by radical Latinos, it appears the establishment is prepared to foment social unrest in order to sow fear in the minds of Americans about a Trump presidency. You can request a one-time free sample of the briefs by sending an email to editor@worldaffairsbrief.com.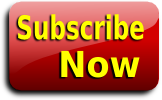 Also:
Clinton is Immune from Prosecution
War Back in Full Swing in Syria
Challenge to US Military Superiority by the East
Login to read more...
---
Daily News