This Week in the World Affairs Brief:
MARKET CRASH AND KOREAN WAR AVERTED IN SAME WEEK
The globalists diffused two dangerous situations this week by successfully re-inflating the stock market after its crash on Monday morning and by defusing North Korea's war blusters this week. The growing crowd of economic collapse predictors were ready to say "I told you so" when the US stock market collapsed 1000 points on Monday, adding to Friday's big losses, but they had to settle for "it's still coming" as the Plunge Protection Team induced a reversal of 630 points on Wednesday—and the rally continued into Thursday. This week I'll discuss what happened and how it relates to the ongoing collapse predictions. In addition I'll discuss how the globalists didn't have much to do with defusing the North Korean threat and why it was only partially different from other false war threats of the past in Korea. You can request a one-time free sample of the briefs by sending an email to editor@worldaffairsbrief.com.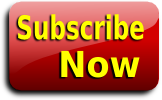 Also:
Trump Keeps Rising Despite Media Attacks
Fight for Jury Nullification Comes Alive
Debunking AP Propaganda on Iran
Login to read more...
---
Daily News