This Week in the World Affairs Brief:
THE SECRET MISSION OF GOOGLE'S ERIC SCHMIDT
This week, the world got another glimpse at the how Google and its Executive Chairman Eric Schmidt are engaging in building a globalist system for control of information technology. Julian Assange, the beleaguered founder of Wikileaks, wrote this week how Eric Schmidt and his globalist entourage came to call, what they wanted, and why he decided to come forward about their visit rather than cooperate. Even better, he tracks how Schmidt and his team of "ex-government" lackeys are jet-setting around the world using Google's global reach and power to forge a global force for evil. As Assange's title says, "Google Is Not What It Seems." You can request a one-time free sample of the briefs by sending an email to editor@worldaffairsbrief.com.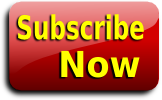 Also:
How Snowden Escaped Detection
The Quarantine Battle
Feds Finally Retaliate Against Bundy Ranch
Login to read more...
---
Daily News