This Week in the World Affairs Brief:
OREGON STANDOFF ENDS
Yesterday the last four occupiers of the Malheur National Wildlife Refuge reluctantly surrendered to the FBI. As I predicted, the standoff ultimately ended poorly. When Cliven Bundy originally stood up to heavily armed feds in Nevada his victory was largely won in a publicity war because many Americans sympathized with a beleaguered rancher fighting for his rights against an overbearing federal agency. But an armed takeover of a wildlife refuge (even though an unconstitutional federal land holding) did not generate the same sympathy. Only true conservatives appreciated the merit of son Ammon Bundy's demands that the land be given back to the state and although the plight of the unjustly imprisoned Hammonds was highlighted, they were resistant to side with the takeover at the Refuge. There was no way the federal government was going to be defeated again, let alone accede to the ambitious demands from the Refuge occupiers. This time they planned to squash anyone they could catch as part of this occupation. Ideally, I think they wanted to discredit them all as much as possible and then capture them without giving the movement any more traction, but they stirred up a hornet's nest of protest with the unjustified killing of rancher LaVoy Finicum. Far from backing off, however, they have now even managed to arrest Cliven Bundy as he traveled to Portland to visit his sons in jail, no doubt they will now have their revenge on the Bundys and their friends through the courts where they can make a false show of fairness. You can request a one-time free sample of the briefs by sending an email to editor@worldaffairsbrief.com.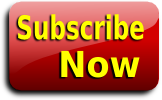 Also:
New Hampshire Primary Narrows the Field
US Globalist Policy in Syria Facing Defeat
Preparedness Tip: Alternative to Health Insurance
Login to read more...
---
Daily News