This Week in the World Affairs Brief:
TRUMP RISING, HILLARY LOSING GROUND
While officially still lacking some 40 delegates in primary victories in order to secure the Republican nomination, Donald Trump already has enough confirmed "unbound delegates" to surpass the 1,237 delegates necessary to clinch it. With Trump projected to win big in California on June 7, there is no question of Trump failing to ascend to the nomination. There will be no contested convention—just a disorderly fight over support for Trump. On the Democratic side, Hillary Clinton continues to lose ground in the polls as her history of corruption, increased "emailgate" pressures and insider dealings plague her campaign. Though Bernie Sanders can't win, he also can't quit as long as he is winning primaries with increasing margins. Thus, Sander's level of support will continue to fracture his Democratic fans who, in the end, will face two unpleasant choices—Hillary Clinton or Donald Trump. Both front runners are about even in positive support but the numbers of voters who dislike the front runners remains stubbornly high. You can request a one-time free sample of the briefs by sending an email to editor@worldaffairsbrief.com.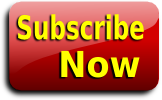 Also:
The Radical Agenda of Hillary Clinton
Voting for the Lesser of Two Evils
Downplaying Hillary's Email Scandal
Login to read more...
---
Daily News