This Week in the World Affairs Brief:
A SCANDAL A WEEK AT THE WHITE HOUSE
The most corrupt presidency in US history is finally getting the negative spotlight that it deserves. Obama, with the help of powerful protectors in high places, has previously been successful at deflecting huge scandals relative to his foreign birth, his phony Social Security card, and the "Fast and Furious" gun running fiasco. Now, four more scandals have emerged to taint the White House and Obama's handlers are working overtime to present the alien-in-chief as an indignant protector of justice, shocked about things that are happening on his watch! It is probably only because these latest scandals are less threatening to Obama directly that the media—ever protective of the government side of events—is giving them considerable coverage. Even with the broad, negative coverage, core truths are still being omitted or downplayed—the standard way for the press to assist in a cover-up. You can request a one-time free sample of the briefs by sending an email to editor@worldaffairsbrief.com.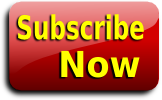 Also:
Immigration Bill's Hidden Secrets
Pentagon Plans to Share Missile Secrets with Russia
Obama to Announce Nuclear Force Cut
Login to read more...
---
Daily News