This Week in the World Affairs Brief:
BACKGROUNDER ON REPUBLICAN CANDIDATES
We have observed increasing manipulation of the electoral process since 2008 and 2012, both of which focused on defeating Mitt Romney and keeping Barack Obama in office. The Powers that Be (PTB) get certain things done only under Republican control (restricting civil liberties and expanding the phony patriotic war on terror) while leftist Democratic administrations push forward socialist programs (like Obamacare). The PTB capitalize on the inevitable backlash each administration brings to give the public their version of change, which is comes in the form of a controlled opposition. This time around I feel confident the kingmakers are intending to give us a controlled Republican president, so a review of this year's record number of GOP presidential candidates (16 major ones out of 37 total) is needed. I'll give particular attention to those that are controlled and those that are somewhat independent. You can request a one-time free sample of the briefs by sending an email to editor@worldaffairsbrief.com.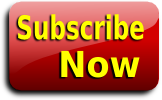 Also:
The controlled candidates
The uncontrolled candidates
Is there any hope for change?
Login to read more...
---
Daily News