This Week in the World Affairs Brief:
WHAT'S BEHIND THE SHOOT-DOWN OF THE RUSSIAN SU-24?
Turkey took a big chance when they shot down one of Russia's jets under the flimsy pretext of violating its airspace. If the incursion occurred at all, it was in a small dip in the border some two miles wide—hardly a threat to Turkish sovereignty since the Russian bomber was targeting Syrian rebels inside Syria and not Turkey. Ankara claims they were bombing Turkmen living in Syria in order to justify the shoot-down. It is no secret that Turkey is the main conduit of support for anti-Syrian rebels as well as ISIS on behalf of the globalists, which I will document further in this brief. Turkey and the US are guilty of gross hypocrisy decrying the "violation of Turkish sovereignty." President Erdogan said a few years ago that minor incursions across the border were not a reason for a military reaction, and both the US and Turkey have repeatedly violated Syrian airspace. I think this was an intentional provocation instigated by the US. The reasons have to do with exposing Russian military capabilities. This week I'll analyze where this is going to lead—and it won't be WWIII. You can request a one-time free sample of the briefs by sending an email to editor@worldaffairsbrief.com.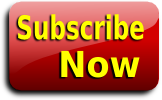 Also:
Turkey's Role in Supporting ISIS
Iran Deal not Signed by either Party
Kasich the Establishment Hitman against Trump
Login to read more...
---
Daily News