This Week in the World Affairs Brief:
DANGERS HIDDEN IN THE TPP AGREEMENT
The Trans Pacific Partnership (TPP) agreement involves 12 countries from the Asia-Pacific region including Australia, Japan, Mexico and Canada. The deal is expected to cover about 40 percent of the global economy and is being sold as way to exchange goods more freely. But none of the so-called free trade agreements (GATT, NAFTA, etc.) have been about free trade even though they do reduce some trade barriers. In reality, free trade has been the promise that lures countries into accepting globalist agreements that guarantee access to markets for large international corporations, but not individuals, and the past agreements have dozens of restrictive provisions relative to labor, the environment, tariffs, and regulations that make markets anything but free. The TPP has similar problems but it also has dangerous, secret provisions that allow it to be self-expanding and to change core provisions without the permission of individual nations. You can request a one-time free sample of the briefs by sending an email to editor@worldaffairsbrief.com.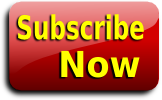 Also:
US Fails to Truly Confront China Threat
Phony Claims about Hacking into Airliner
CA to Ban Personal Exemptions to Vaccines
Login to read more...
---
Daily News