This Week in the World Affairs Brief:
REPUBLICAN'S FEEBLE ATTEMPT TO REIGN IN EXECUTIVE POWER
Nothing is more symptomatic of the compromised leadership of the Republican Party in Congress than their feeble efforts to file suit against Obama rather than impeach him. Even presumed conservative House Budget Committee Chairman Rep. Paul Ryan said Republicans should stop short of attempting to impeach him. He erroneously relies upon the ancient and formulaic "high crimes and misdemeanor" as the bar for impeachment that was used to denigrate the process during the Clinton impeachment. Obama's real impeachable offense is the unconstitutional use of executive authority to bypass Congress and change law. In particular his recent edicts that refuse to enforce the law and grant illegals several different forms of amnesty. House Speaker Boehner, the mastermind behind the flawed suit, isn't even suing the president for refusing to secure the borders, but for not enforcing Obmacare mandates on all businesses uniformly. Whose side is he on? You can request a one-time free sample of the briefs by sending an email to editor@worldaffairsbrief.com.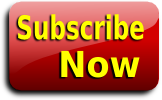 Also:
Republican House Border Bill a Sellout for Amnesty
NSA Spying Bill will not Stop Spying
Gaza: Will Israel Finally get rid of Hamas?
Login to read more...
---
Daily News