This Week in the World Affairs Brief:
OBAMA'S MISTAKE RIDDEN RESPONSE TO EBOLA
The Ebola crisis has already blackened Obama's declining reputation, and it certainly won't help Democrats in the mid-term elections desperately trying to hold onto their majority in the Senate. The administration's response to the Ebola pandemic in West Africa is typical of all that is wrong with an overconfident government filled with crony appointees at the highest levels. The nation is fed up with corruption at the IRS, Eric Holder's Justice Department, and now in the CDC which is plagued with insider connections with the big pharmaceutical companies. The CDC promotes dangerous drugs and vaccines as the sole solution. The current crisis is a combination of incompetence, bureaucratic slowness, and decades of our own government experimenting with and developing bio-warfare viral strains like Ebola—and the genie is now out of the bottle. All of this may not have been as accidental as it seems, and the government will surely use the current crisis to dramatically increase it's power to restrict personal liberties. You can request a one-time free sample of the briefs by sending an email to editor@worldaffairsbrief.com.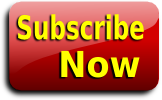 Also:
ISIS Strategy Not Working
Saudis Putting Downward Pressure on Oil and Russia
Russian Violation of Ukraine Truce Downplayed
Login to read more...
---
Daily News