This Week in the World Affairs Brief:
SPENDING BILL BOONDOGGLE AND BETRAYAL
The massive omnibus spending bill that just barely passed Congress last night is another monstrosity of profligate spending but it surpasses all other benchmarks for its deceptive wording and lies about its true meaning. Mainstream news sources acted critical of the bi-partisan (but mostly Republican sponsored) spending bill because of the usual pork barrel benefits for special interests, the freeze on VP Biden's pay, and how it would let states opt out of healthy food requirements for school lunches, etc. But no one went into the details about how the Republican leadership betrayed everything they claimed the bill would do to stop Obamacare and the president's illegal amnesty by decree. That's the big story this week—even bigger than the torture revelations which give the false impression that everything is in the past, and provide a convenient platform for dozens of neocons to defend the morally indefensible, just as they do for domestic spying. You can request a one-time free sample of the briefs by sending an email to editor@worldaffairsbrief.com.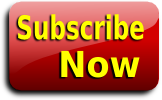 Also:
The Agenda Underlying Torture Revelations
Waking Up to the Russia and China Threat
No Consequences for Cleveland Police Abuse
Login to read more...
---
Daily News