This Week in the World Affairs Brief:
ISIS AS THE NEW FLAGSHIP TERROR THREAT
Whenever a relatively new terror organization starts bragging about how it's going to take over the entire Muslim world, and simultaneously threatens Jerusalem, Europe and the US, you can bet it's either the work of an irrational braggart or a propaganda stunt by Western intelligence agencies to give new urgency to the flagging and phony war on terror that has for so long held the West in its Machiavellian grip. Their claims are so far-fetched that they could only be useful at spreading fear among the British and American people who are once again being called upon to support a new war on terror. There is another specific reason, however, for western funding ISIS as a new enemy—it gives the US its long-awaited excuse to get back into the Syrian conflict, and it won't be to "help Assad" or get rid of ISIS. You can request a one-time free sample of the briefs by sending an email to editor@worldaffairsbrief.com.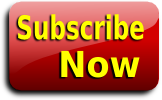 Also:
Russian Invasion of Ukraine
CDC Falsifies Report Denying Autism Link to MMR
Ferguson Update and More Police Brutality
Login to read more...
---
Daily News