This Week in the World Affairs Brief:
DOMESTIC TERROR HINDERS UN REFUGEE AGENDA
As the UN General Assembly held a "Summit on Refugees and Migrants," two violent attacks by Muslim residents of the US effectively thwarted any positive reception among the American public to this major propaganda event which pushed for all member states, especially the US, to permanently relocate hundreds of thousands of refugees to their home countries. Every time another young Muslim gets influenced by government agent-provocateurs to go off on a berserk killing spree, the public correctly concludes that young Muslims males don't adequately assimilate into Western culture, and pose a threat of instability and violence. But what is even more interesting to observe is that globalist tactics to keep Americans fearing domestic terror and to be more accepting of Muslim refugees are working at cross purposes with each other. This week I'll explain why these two evil agendas can't be coordinated closely leading to these kinds of conflicting impacts. To receive a one-time free sample copy of the brief, email us at editor at worldaffairsbrief.com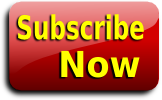 Also:
Obama's Final UN Speech on Globalism
Arizona Gives in to Immigration Extortion
US Bombs Syrian Army, Claims Error
Login to read more...
---
Daily News