This Week in the World Affairs Brief:
NATO'S HOLLOW CHALLENGE TO RUSSIA IN SYRIA
The globalist leaders in the US and at NATO continued their desperate attempts this week to paint Russia's involvement in Syria as some kind of evil. They tried to make the case that 90% of Russia's attacks are on US supported moderate rebels (false: it is about 50%) as if there was some quantifiable difference between the US-backed rebels and the US-created ISIS. Their first efforts to blame Russia for civilian casualties was exposed as an outright fraud since the pictures produced had existed before Russian jets had even taken off. But the worldwide outrage over the massive and inexcusable US attack on a Doctors Without Borders hospital in Afghanistan forced the US to temporarily abandon this supremely hypocritical line of attack. But they haven't given up. The latest attempt is for NATO to threaten a military response to Russia's minor trespass on Turkey's airspace as Russian jets made an attack on rebel bases near that border. NATO is bluffing, of course. I don't think the Turks are going to tangle with the Russians. Even in their US supplied F-16s, Turkish pilots are third rate compared to the Russians, and most Russian fighters are just as capable as the F-16. You can request a one-time free sample of the briefs by sending an email to editor@worldaffairsbrief.com.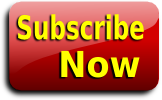 Also:
The Battle for House Speaker
The Collapse that didn't Come in September
Why the US Story on Afghan Hospital Attack doesn't add up
Login to read more...
---
Daily News