This Week in the World Affairs Brief:
IOWA PRIMARY—IN HOT DISPUTE
The results from the first state primary, Iowa, are in and already there are signs of vote tally manipulation. Ted Cruz came in first with Donald Trump barely making second place ahead of a suspiciously strong Marco Rubio. Trump initially graciously conceded the victory but quickly turned around the next day saying Cruz "stole" the election and demanded a recount. Trump may be right about the election being stolen, but it wasn't because of the minor mistake by Cruz's campaign team in one precinct. Trump failed to notice the glaring discrepancy between his lower numbers in the 5 precincts that Rubio won where Rubio's numbers were almost 10 points higher than polls predicted—a prominent clue of vote count manipulation. All of this was meant to undermine Trump's frontrunner status and encourage infighting between the two top candidates which was achieved in spades. All indications point to the fact that the results in Iowa, tallied by a biased Microsoft app, were skewed in favor of Rubio—not Cruz. You can request a one-time free sample of the briefs by sending an email to editor@worldaffairsbrief.com.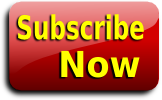 Also:
More on Oregon Shooting
Syrian Peace Talks Collapse
Hillary's Email Scandal
Login to read more...
---
Daily News