This Week in the World Affairs Brief:
TED CRUZ FOR PRESIDENT—IS HE THE REAL DEAL?
Senator Cruz's timing was perfect. He let the establishment move first, promoting their favorite controlled Republican candidate, Jeb Bush, followed by a more conservative "also running" Gov. Scott Walker. Then there was Dr. Ben Carson, a Johnny-come-lately to the conservative movement, who never spoke out against the government until being invited to speak at a White House gathering where he upstaged the president with some mild cutting remarks. It made him an instant conservative hero, but his subsequent, disappointing mainstream positions (gun control, pro-vaccines) have undercut conservative confidence in his ability to stop the leftist drift. All of this preliminary disappointment for the GOP conservative base made the perfect opening for a "real" conservative challenger, and Ted Cruz put his hat in the ring this week, upstaging his only other rival on the Right, fellow Senator Rand Paul. This week I'll try to answer conservative doubts about whether Cruz is as good as his dramatic and hard-line rhetoric. You can request a one-time free sample of the briefs by sending an email to editor@worldaffairsbrief.com.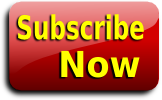 Also:
Iraqi Evidence of US Military Assistance to ISIS
INS Releases Thousands of Illegals who are Criminals
Suicidal German Pilot Had Bouts with Depression
Login to read more...
---
Daily News