This Week in the World Affairs Brief:
UKRAINE'S PHONY COUP—SHADES OF SOVIET PAST
The sudden collapse of the pro-Russian Ukrainian government this week is a too-good-to-be-true win for the protesters. No one in either the mainstream or alternative media is questioning the glaring contradictions about what happened during the supposed "coup" this past weekend. Who gave the orders for all of the riot police to melt away and leave their posts? The almost totally disarmed opposition easily took control of the city and just walked up to the presidential villa. Who gave the orders to the pro-Russian Party of Regions, who wielded the majority in parliament, to suddenly switch their votes to join their political enemies in unanimously ousting President Yanukovych (who, knowing what was coming, had already left)? It certainly wasn't the opposition. This all smacks of the same staged "collapse of communism" that supposedly toppled multiple soviet-controlled governments that still had fully functioning police, army and security forces.Lots to talk about this week. You can request a one-time free sample of the briefs by sending an email to editor@worldaffairsbrief.com.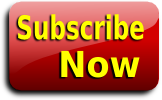 Also:
Venezuela Killing Demonstrators Too
Government Shills Trolling the Internet
AZ Governor Caves to Political Correctness
Login to read more...
---
Daily News