This Week in the World Affairs Brief:
US CAVES TO CHINESE DEMANDS
Despite pretending to have delivered a tough message over China's claim to air sovereignty over the entire East China sea, VP Joe Biden meekly retired from China without ever demanding that China rescind the air defense identification zone (ADIZ) over international waters. In fact, he only called for everyone to "trust china" to have "good motives". He knows better of course, but he's following the globalist script that demands deference to this formidable and inevitable enemy of the West. China respects nothing but power and the US seems more interested in placating the Dragon than opposing it. You can request a one-time free sample of the briefs by sending an email to editor@worldaffairsbrief.com.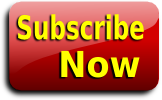 Also:
US Permissive to North Korea Too
Russia's Hold on the Ukraine
Nelson Mandela was No Hero
Login to read more...
---
Daily News