This Week in the World Affairs Brief:
WILL PUTIN INVADE EASTERN UKRAINE?
Acting Interior Minister for Ukraine, Arsen Avakov, said Wednesday that the recent uprising by ethnic Russians in Ukraine's eastern region demanding independence would be resolved one way or the other within 48 hours—either by negotiations or police confrontation. That means we should see that development today—but I suspect they may just let things slide. Ukraine's government used police force earlier this week to arrest one set of protestors who occupied a government building and predictably this caused more protests demanding their release. If Ukraine uses force on the other two cities where rebels are well armed, there may be bloodshed and it could be the excuse Putin has been waiting for to add Eastern Ukraine to his conquests. If he's smart, Putin will engineer another covert invasion by continuing to dress up professionals as local militias as he did in Crimea and let them create the image of a local civilian crisis, rather than a direct invasion. If he does invade, it would blow his non-threatening cover before he's ready for war and force the West to react militarily, which they aren't financially prepared to do. You can request a one-time free sample of the briefs by sending an email to editor@worldaffairsbrief.com.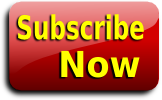 Also:
US Keeps Disarming in the Face of Russian Aggression
Bad Cops Keep Getting Judicial Support
Bad Analysis on the Yuan as New Reserve Currency
Login to read more...
---
Daily News