This Week in the World Affairs Brief:
WILL ECONOMIC COLLAPSE PREDICTIONS FINALLY COME TRUE THIS FALL?
Each year about this time there are several internet analysts predicting a massive economic collapse in October. This year it is a tsunami of hype that may or may not come true. Even Ron Paul's comments about the un-sustainability of the dollar and the collapse of the entire US financial system added fuel to the fire. But my biggest issue is with the predictions of imminent collapse. In the past four or five years that I have been tracking these collapse predictions, they always come up empty. Sadly, rather than admit error, the collapse crowd peddles the same theme next year with even more scary scenarios. Most analysts are not wrong about the root problems of debt, speculation and fiat money, but they do not understand or address the massive manipulation of the markets by government and the powers of the FED—who can keep things going and postpone collapse until war comes when they will claim it is not their fault. This week, I will explain why any collapse prediction is invalid without coming to grips with the power of manipulation and the fact that there are no signs that globalists are maneuvering to let it fall. You can request a one-time free sample of the briefs by sending an email to editor@worldaffairsbrief.com.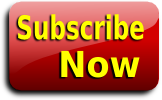 Also:
Supreme Court Mandates Gay Marriage Recognition Nationwide
Fast Track Authority Passes
Supremes Uphold Obamacare Again
Login to read more...
---
Daily News