This Week in the World Affairs Brief:
ARE CENTRAL BANKS LOSING CONTROL?
This week the London Telegraph broadcast the headline, "Doomsday Clock for Global Crash Strikes One Minute to Midnight, as Central Banks Lose Control." The Telegraph joins Gerald Celente and many other pundits hyping imminent collapse—many basing their predictions off the relatively minor Chinese currency devaluation of 2%. Does it signal, as the Telegraph claims, the "endgame leaving equity markets free to collapse under the weight of impossible expectations"? Others, like Michael Snyder in his Economic Collapse blog, keep pointing to the end of the Shemitah year (Sept 13) and the last of the 4 Blood Moons on September 28 as dates for a financial collapse. This week I'll analyze these declining economic factors to point out which may result in a recession but why none of them herald a collapse. I'll also discuss why Blood Moons and other pseudo-religious types of prophecies should not be relied upon. You can request a one-time free sample of the briefs by sending an email to editor@worldaffairsbrief.com.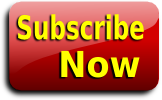 Also:
Jade Helm Disinformation about Forced Chip Implanting
Newest Chinese ICBM Coming On Line
The Russian Threat Growing Too
Login to read more...
---
Daily News