This Week in the World Affairs Brief:
CLINTON FOUNDATION CORRUPTION EXPOSED
The world is finally getting a glimpse at the way in which the Clinton's have enriched themselves through use of the Clinton Foundation they set up after leaving the presidency. This fund provided a way for big corporations and even nations to "donate" millions of dollars to support the Clinton's projects in a way that would appear to be charitable but was actually a "pay to play" transaction in exchange for the Clinton's insider influence with the Powers That Be. Surprisingly the exposé, appearing in both books and articles, is coming from establishment sources. A story running in the powerful NY Times shows they certainly have enough dirt to sink Hillary Clinton's bid for the White House. It may well be the first hint that the PTB don't intend to let Clinton win. Instead, they may be planning to fool conservatives with a controlled republican president who will sell them out while claiming to save them from the Obama years. You can request a one-time free sample of the briefs by sending an email to editor@worldaffairsbrief.com.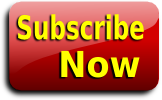 Also:
Will the US and Iran Clash over Yemen?
Walmart Store Closures—Rumors and Hype
TSA Coverup of Groping Scandal
Login to read more...
---
Daily News