This Week in the World Affairs Brief:
PRESIDENTIAL RACE: WAR OF LEAKS, SLEAZE AND CORRUPTION
The October Surprise came after all, but it was mostly about Trump, not Hillary. With this week's release of accusations from six additional women detailing Trump's unwanted sexual advances toward them, and dozens of less scintillating emails surrounding the Clinton campaign, this race for the presidency has turned into a war of sleaze. Both sides have ample ammunition, but it's not a fair fight since the mainstream media is clearly in the Clinton camp, downplaying the leaks on corruption, and outright shielding her from testimony about her drug and Lesbian habits. In contrast, every damaging Trump revelation is given front page coverage and a drum beat of repetition on the nightly news. Trump has successfully hit back by focusing on Hillary silence about Bill Clinton's many rapes, but he has failed to use all of the damaging revelations from White House staffers who were victims of Hillary's profane and violent temper while First Lady. It is clear we are dealing with a morally flawed Donald Trump but Hillary Clinton's sins and corruption go far deeper and have even given the discerning public a partial glimpse into the protection against prosecution granted to those who are part of the dark side of government. To receive a one-time free sample copy of the brief, email us at editor at worldaffairsbrief.com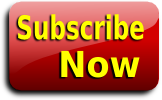 Also:
Accusing Russia of Hacking DNC Emails
US Backs Down on Military Action Against Syria—For Now
US vs. Bundy: BLM Evidence Tampering
Login to read more...
---
Daily News