This Week in the World Affairs Brief:
DONALD TRUMP: MEDIA WHIPPING BOY
Last week I covered what was apparently the beginning of a media campaign to build up GOP contender Donald Trump as straw man candidate in order to disparage all the issues he brings to the fore. This week it is escalating. The typical media tactic for a conservative who they want to marginalize is to refuse to give them any publicity at all. With trump, it's just the opposite. The establishment is having a field day criticizing and lampooning the straight talking real estate billionaire. Trump gets front page headlines that Ted Cruz and Rand Paul could only dream of—but it is all for ulterior motives. Trump's straight-talking, tell-it-like-it-is style may please the Tea Party audience he targets, but his message, although generally true, is imprecise and unnecessarily provocative and filled with little errors which invite derisive attacks by the establishment media. Let's look at the most important issues and where the truth really lies. You can request a one-time free sample of the briefs by sending an email to editor@worldaffairsbrief.com.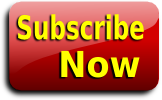 Also:
Government's Anti-gun Reaction to Chattanooga Shooting
Setting the Stage for Internment of Dissenters in the US
Monsanto Rules Congress
Login to read more...
---
Daily News